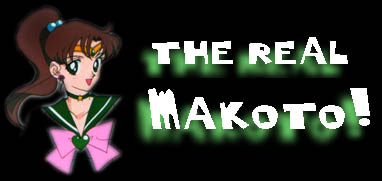 You read my reviews every month, my handle being Mako-chan. It's about time you know the basic things about the real one, don't you think so?
Enough chit-chat; let's get to business!
---
Makoto Kino/Sailorjupiter was created by Naoko Takeuchi. This page was made in appreciation of such a great character and is meant for entertainment alone. I don't gain any profit here, duh...this is just a part of the M-Squad's zine.